MICHELLE HAMER
Lives and works in Naarm/Melbourne


'Relax, We're Doing Great' archives the mixed messages and lottery of language we have been exposed to through 2020-2022. Sourced from local and global leaders, warning signs and public messages the text ranges from instructional to in-denial to even epidemiologically dangerous rhetoric. 'Wheel of Fortune' is the fun finale to the series. The artworks are symbols on a 3-wheel slot machine. The incessant frivolity of the flashing and ringing emphasises the lottery of this moment. Constant risk assessment collides with our individual genetic luck, collides with the luck of where and into which circumstances we were born.

The varying backgrounds of these hand-stitched billboards reflect on changing moods, seasons and lockdowns reducing industrial activity around the world leading to otherwise unfeasibly clear skies.

The works connect into the hand-made, digital and 24/7 news cycle coping mechanisms - for fears and uncertainty - of this crisis period. The power and importance of language is highlighted when experienced en-masse and through repetition and mimicking of flickering of LED signage.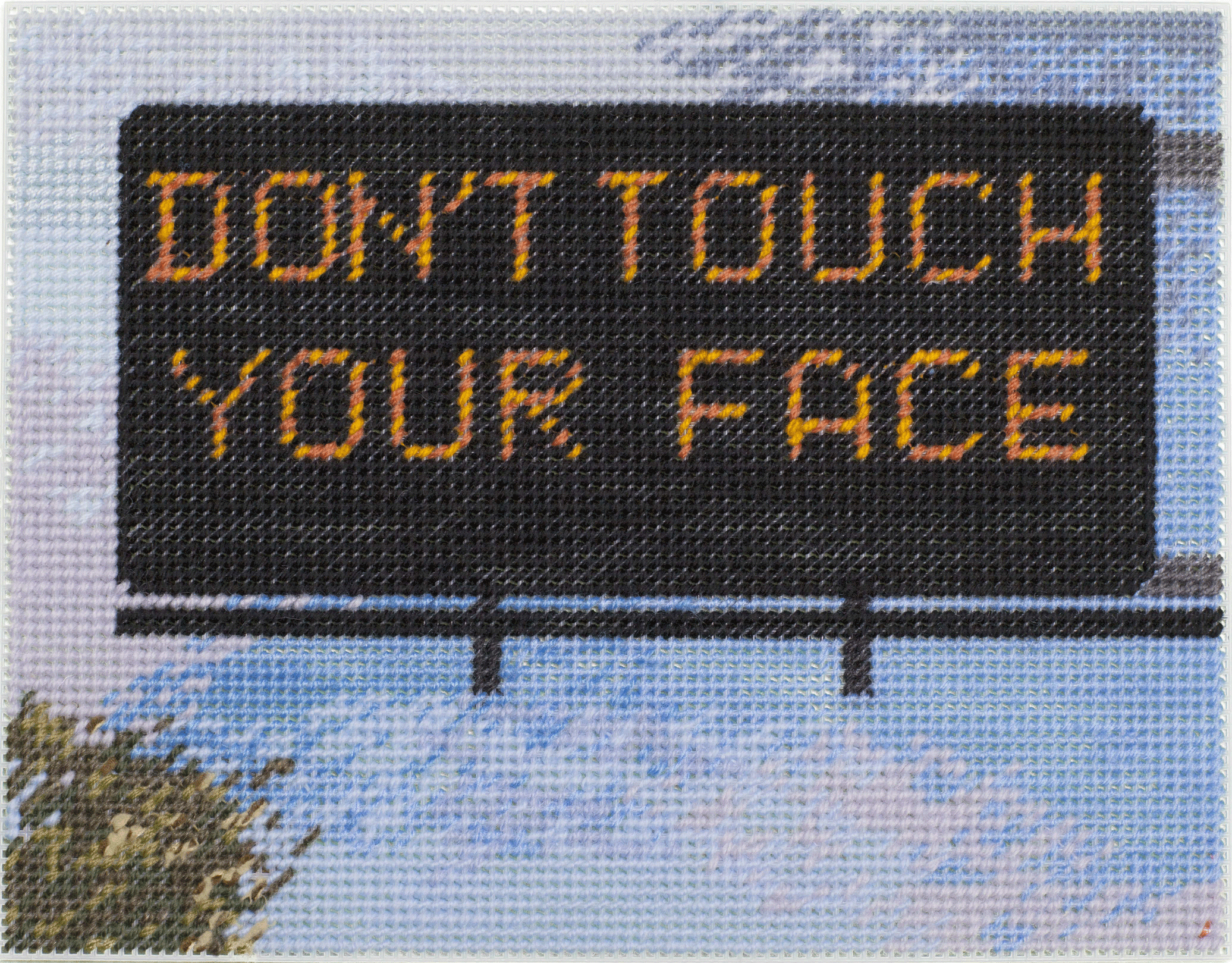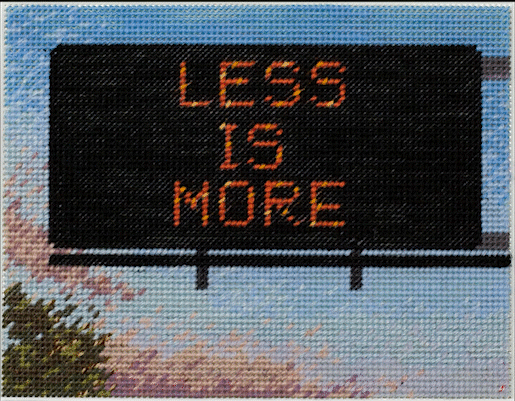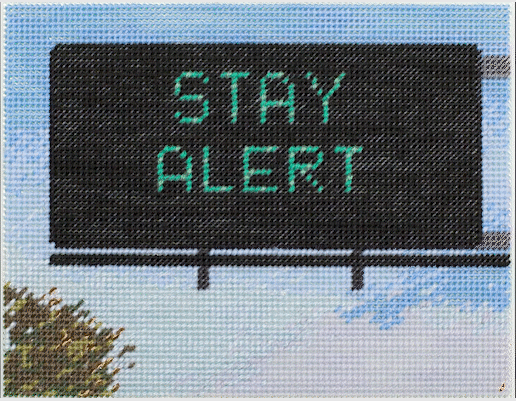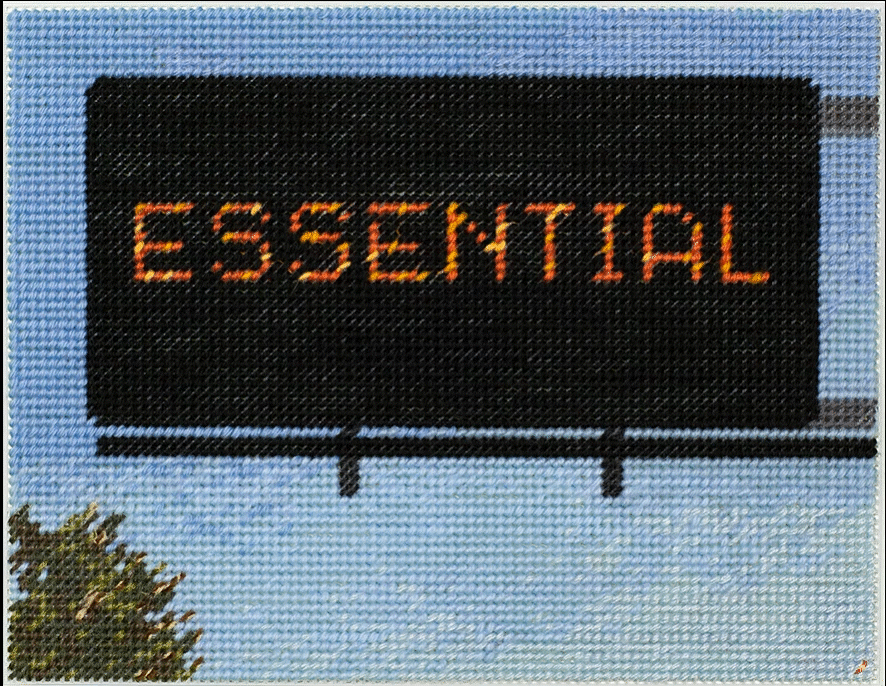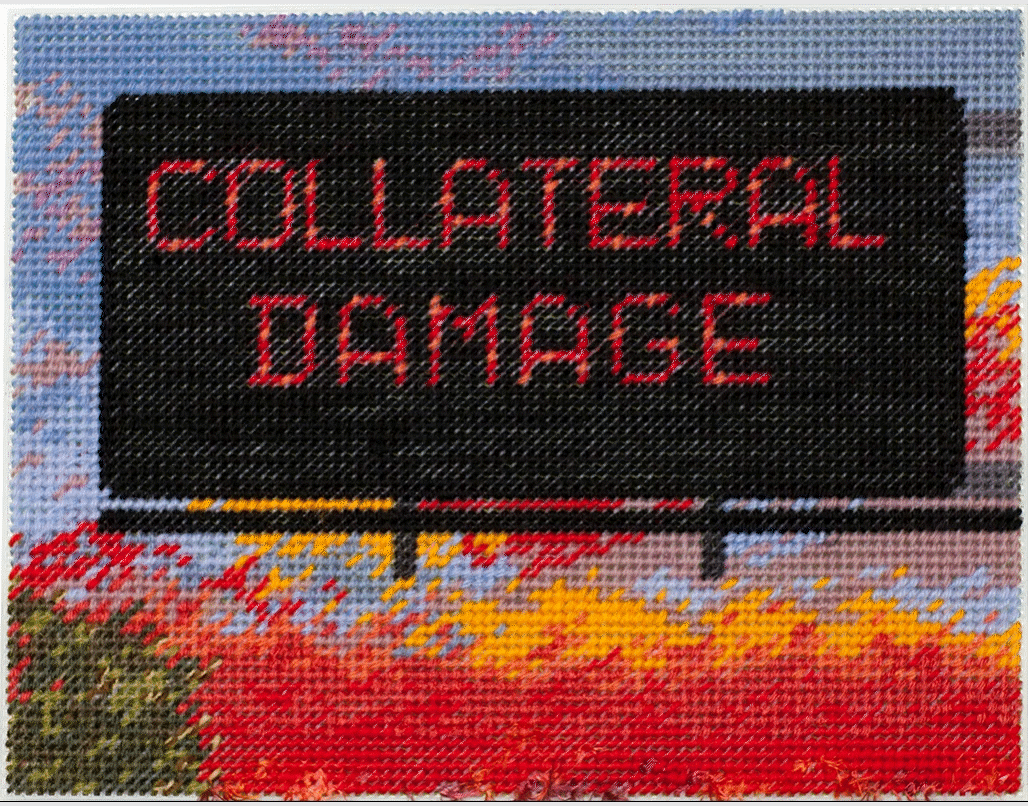 MICHELLE HAMER 'RELAX, WE'RE DOING GREAT' 2020-2021